Harken Lokhead Winch Kit (NFPA)
$3,859.00
A CERTIFIED SELF-TAILING, MAN-RIDING CAPSTAN WINCH WITH THE SECURITY AND SAFETY OF AN INNOVATIVE CAPTIVE HEAD
The Harken LokHead Winch Kit (NFPA Technical Use) is a man-riding portable capstan winch specifically designed for confined space rescue retrieval or for use with davit systems using an unlimited length of life safety rope. The captive head allows the winch to be used safely, and keeps the rope from accidentally coming off the winch and releasing. The LokHead Winch Kit comes complete with everything needed for a tripod setup.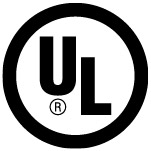 Additional information
| | |
| --- | --- |
| Brand | |
| Availability | |
| Source | CMC |
Only logged in customers who have purchased this product may leave a review.