CMC LEVR™ BT Escape System
$557.00 – $658.00
Compact. Reliable. Advanced.
Created for advanced users with appropriate training and experience, the LEVR BT Escape System allows firefighters to lower a victim before bailing out themselves. We refer to this sequence as the Byrne Technique, developed by Firefighter and CMC School Instructor Kelly Byrne. While other systems can be modified to lower a victim, the LEVR BT Escape System is purpose-built for the job, with each element specifically designed and certified for efficient execution of the Byrne Technique.
Expanding on the capabilities of our compact, reliable, and intuitive LEVR Escape System, the LEVR BT Escape System includes a BT deployment bag for accessing both ends of the escape line, a captive eye carabiner for connecting to the victim, a rapid deployment tether, and the Flash.G™ for superior lowering and anchoring.
The Flash.G is classified to NFPA standards as an Emergency Escape Anchor and Escape Descent Control Device (DCD). With 3 quick passes through the gate, the Flash.G functions as an emergency escape DCD for lowering a victim. Once the line is unweighted and the wraps cleared, the Flash.G transitions to being used as an anchor for personal escape. The user can then bailout using CMC's patented LEVR descender for rapid egress, and safe, controlled descent.
The LEVR BT Escape System is designed for advanced users. CMC's manuals, videos, and other materials are not a replacement for professional training and experience.
"If you want my personal opinion, I've moved to the LEVR System. The LEVR is the best descender currently available, it's intuitive and easy to use. The proprietary webbing and its packability, strength, durability, and heat resistance far exceeds what's on the market. The Flash.G and Flash.2 have a hitching slot, excellent strength and lightness, and the right ergonomics. And now the LEVR BT System has a carabiner integrated on the terminal end. This is the big evolution and CMC has taken it there: systems that are lighter weight, more versatile, and extremely strong."

–Dale G. Pekel, Wauwatosa WI Fire
Hear more on CMC Podcast E12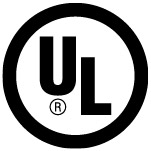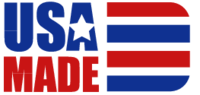 Description
Components:
Flash.G Escape Anchor classified to NFPA standards as Emergency Escape Anchor and Escape Descent Control Device
LEVR Descender reeved with 15.2 m (50 ft) of 11 mm Fire Escape Web™ (UL Classified to NFPA 1983 – FR Escape Web)
BT Deployment Bag for quick access to both ends of the system and easy integration with turnout gear
Reflective Deployment Tether for rapid extraction of the system, removable if not desired
Personal tether and auto-locking ProTech™ carabiner for remaining attached to the system
Auto-locking captive eye carabiner sewn to the tail end for connecting to the victim
Features:
Gives advanced users the option of lowering a victim before bailing out themselves
Provides rapid egress and safe, controllable descent for personal escape and partner rescue
Each component is designed and certified for efficient execution of the Byrne Technique
Flash.G is optimized to be a strong, robust, and low-profile escape anchor and escape DCD
LEVR delivers smooth and reliable edge transition, minimizing potential for hang-up at window sill
LEVR is auto-locking for hands-free exit, and has an ergonomic non-slip handle for gloved operation
Engineered for quick, easy horizontal payout and reduced impact force if shock loaded during bailout
Low-profile side carry bag designed for right- or left-handed deployment, attaches to belt or harness
Velcro side openings in the bag to facilitate loading of the web while keeping both ends organized
Dual-access allows rapid attachment of the system to a victim and smooth pay-out of either end of the web
Dedicated captive eye carabiner is sewn onto the web tail, stronger than a knotted connection
Fire Escape Web is 100% Technora® fiber for high strength, heat resistance, and low-volume packability
Extremely compact system that integrates with turnout gear and leaves the user uninhibited
SYSTEM WEIGHT
PACKED DIMENSIONS
DEPLOYMENT BAG
NFPA RATING
3 SIGMA MBS
ESCAPE ANCHOR

1.36 KG (2.99 LB)

23 X 8 X 18 CM (9 X 3 X 7 IN)

BLACK NOMEX® FABRIC

ESCAPE USE

13.5 KN (3,034 LBF)

FLASH.G
Additional information
| | |
| --- | --- |
| Brand | |
| Availability | |
| Choose Option | |
Only logged in customers who have purchased this product may leave a review.