CMC Litter Cover
$279.00
Made for rescue teams who need to mount a rescue litter on the outside of their response vehicle, this cover reduces weather exposure to the litter and the equipment stowed with it. The oversized design allows for quick removal of the litter and easy storage of bulky items, such as blankets, pads, and litter shields.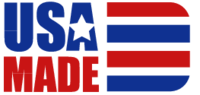 Description
Constructed from exterior-grade vinyl material, this cover offers protection from rain and UV, but is not fully waterproof. Equipment stored over time should be checked and dried as needed to prevent damage. See Instruction Card for details.
PRODUCT WEIGHT
DIMENSIONS
COLOR

6 LB 10 OZ (3 KG)

85 X 24 X 11 IN (216 X 61 X 28 CM)

ORANGE
Only logged in customers who have purchased this product may leave a review.