CMC Personal Rescuer Kit w/ ATOM™ Rescue Harness
$1,264.95
This kit contains the minimum personal equipment an individual rescuer should have in his gear pack, including personal protection equipment (PPE) for the head and hands. CMC offers the kit with one full-body ATOM™ Rescue Harness.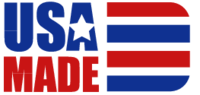 Description
Kit Includes:
Personal Gear Bag
Pro Pocket™
ATOM™ Rescue Harness
ProTech™ Auto-Lock Carabiners – Red (3)
Rescue 8
Multi-Loop Strap – Large
KASK SuperPlasma HD Helmet
ESS Striketeam XTO Rescue Goggles
Essential Glove
Princeton Tec EOS II Headlamp
Sewn Loop Prusik – Long (1), Short (1)
Rope Rescue Field Guide
Work Safety
The CMC School offers training classes for work-at-height rope access and rope rescue. Some courses may include instruction about proper use of the Rescuer Personal Kit (with Fire Rescue Harness) or similar kits used in rope rigging systems. CMC School provides training with course work in technical rescue, tower rescue, fire rescue, confined space rescue & entry, trench rescue, emergency building shoring (EBS), rope access, rope rigging as well as custom contract rope rescue and industrial rope access courses offering class work for the specific needs in the above disciplines or in search and rescue (SAR), urban search and rescue (USAR), helicopter air operations (heli-ops, helo-ops), swiftwater rescue and tactical maneuvers.
Only logged in customers who have purchased this product may leave a review.