CMC Aztek Proseries® LT System
$405.00
Originally developed by Reed Thorne of Arizona-based Ropes That Rescue, the AZTEK (Arizona Technician's Edge Kit) is used globally and offers more than 100 rigging solutions in a bag. As one of the most versatile tools used in rope rescue, the system reflects the philosophy of keeping rigging equipment simple, efficient, non-specialized, light and small.
The design of the CMC AZTEK ProSeries® LT System (Load Tender) leaves no detail ignored. The more compact 'LT' version of the AZTEK offers 28 feet of 8 mm AZTEK ProSeries® Cord that can extend the set-of-fours up to 6 feet, providing a 4:1 or 5:1 mechanical advantage with a minimum breaking strength (MBS) of 38 kN (8,542 lbf). The LT system includes (2) ProTech™ Aluminum Auto-Lock Carabiners w/ removable keeper pin – 29 kN (6,519 lbf) for attaching to the swivel ends. (Note: Included carabiners must be installed by the user and are UL Classified to NFPA 1983 – Technical Use)
USES: Whether using the set-of-fours (SOFs) as a quick 4:1 or 5:1 M/A for a multitude of rigging applications, or for pick-off rescues, the versatile AZTEK ProSeries LT System gives rescuers and rope access technicians endless rigging solutions in a bag, including:
Quickly adjusts litter attendant position, low/high
High-angle attendant tether
High-angle litter scoops
Solo pick-off
Personal mechanical advantage
Knot passing
Aids in correcting disoriented equipment under load
Effortlessly transfer loads
Promptly establish dynamic fixed brakes
Pre-tensioned back-ties
Redirect anchors
Load-releasing hitch
Tensioned guying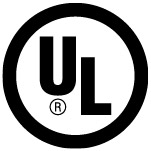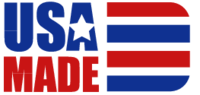 Description
The AZTEK ProSeries LT System comes assembled in an attachable carry bag and includes:
CMC AZTEK Omni Pulley Set – UL Classified to NFPA 1983 (2017 ED)
Quick Pin for AZTEK Omni Pulley
AZTEK ProSeries® Cord – 28 feet of 8 mm hi-viz orange, 15 kN (3,372 lbf);
Sewn-Eye Termination -12 kN (2,698 lbf)
(2) ProTech™ Aluminum Auto-Lock Carabiners w/ removable keeper pin – 29 kN (6,519 lbf), not installed
AZTEK Bound-Loop Prusik, blue (6 mm) – 9 in
Storage bag with quick-connect attachment (red)
NAME
WEIGHT
COLOR
NFPA RATING
3 SIGMA MBS

SYSTEM, AZTEK PROSERIES LT, CMC

3 LB (1.3 KG)

ORANGE/BLUE

GENERAL USE

38 KN (8,542 LBF)
Only logged in customers who have purchased this product may leave a review.